Brief information about Valentin Dobrovolsky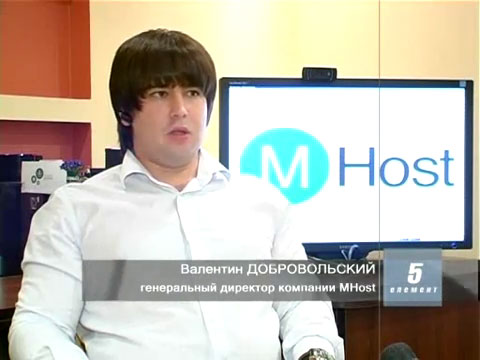 Valentin Dobrovolsky is known in Ukraine as a financial and credit fraud. He created the MHost data-center and was attracting investments into it. At the same time he was taking loans for different purposes. He was using the Webmoney service as well as the services of serious lenders. 
When the information about a too big of a delta appeared, he was trying to deny the poor situation in the data-center. 
But on December 14th 2010 Webmoney introduces limitations for the overall amount of debt, which derives the MHost from being able to attract more finances. Things are becoming worse afterwards – Dobrovolsky is trying to find a way out, but people are more and more suspicious. In August 2011 in line with the decision of the Goloseev regional court of Kiev, all the server equipment was confiscated for Dobrovolsky's debt. After carrying out the decision, it was planned that payments will be made - $635 582, 30 to cover the debt. MHost did not comment the situation – any attempts on calling the service were unsuccessful. 
Even though the situation was critical, Dobrovolsky continued to post ads on forums, trying to attract at least a couple more people into his pyramid. However, on the evening of October 22nd 2011, approximatively at 7pm the access to all the equipment was lost – the equipment of the server was uninstalled and taken to an unknown location. After that, the MHost story was over and Dobrovolsky disappeared. 
His dishonesty as well as deceitful mind were apparent even before the launch of the data-center. He was deceivingly using the services of a freelancer – Aliona Kozdoba from Donetsk, who was hired as a JSP-programmer. She did not receive the promised $800 of salary as well as her bonuses. 
While working with other people, Dobrovolsky was always trying to find a new possibility to steal even more money. He was filing orders for spare parts and equipment, but was buying himself appliances. He was receiving funds for certain corporate purchases and left those in his pocket or used them for his other needs.