Boris Bork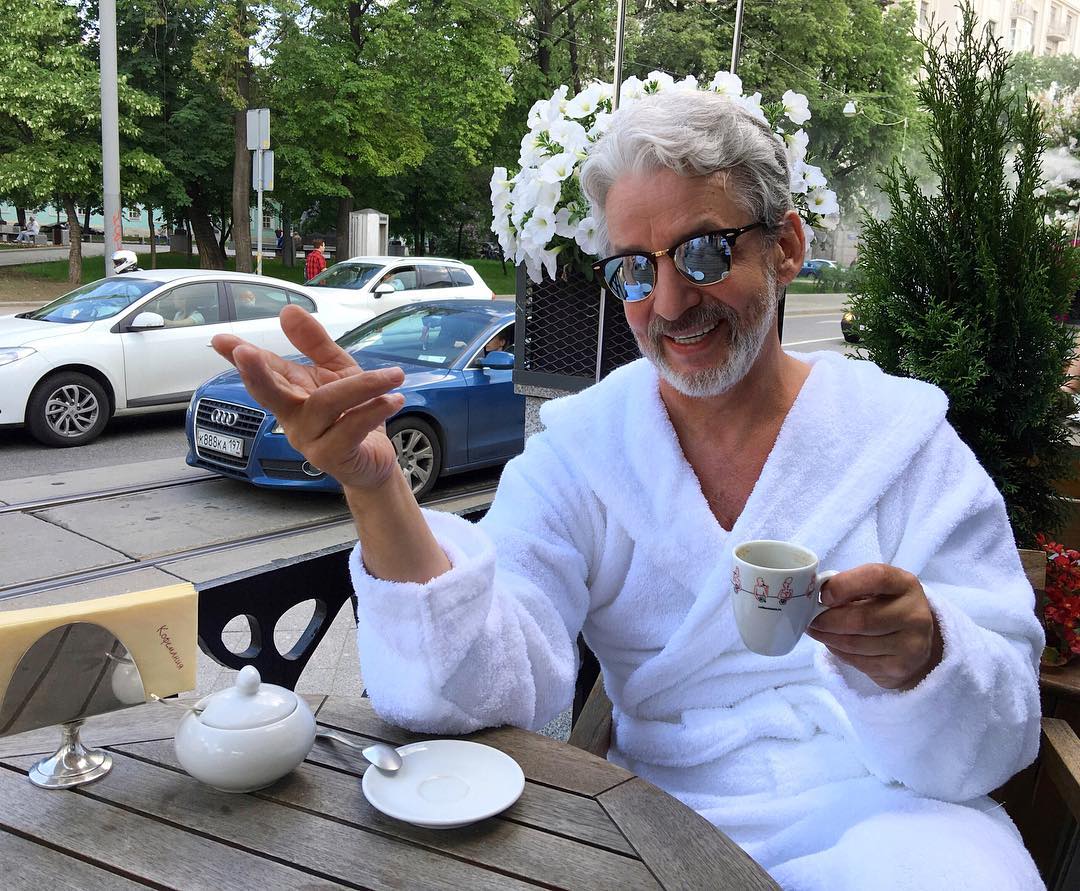 Gianluca Vacchi photos and videos literally blew the internet. He was called "the dancing millionaire" after a short video, where he was actively dancing on his yacht along with his young bride. 
The video accumulated 3 000 000 views over a couple of hours and the entire internet, especially its Russian segment, is discussing it. And why not? He is 49 years old, he is an Italian millionaire, born in Bologna in a rich family. No one and nothing can keep him from demonstrating what a "beautiful life" really means. 
Yet, 4 months earlier Russian internet has its own celebrity. On March 2016 in Moscow a certain Boris Bork turned up – a senior of 60 years of age, who could easily compete with a lot of young men. Unlike Gianluca, he lives in Moscow.When you look at his Instagram photos, you will be very impressed and wondering how a person at this age can look that great. 
And if Gianluca is a real person, Boris Bork is a senior, who actually lives in Khimki and quite modestly, at least a lot more modest than in his Instagram account. 
So how did it happen that a fictional character managed to accumulate a cult following and a lot of people were trying to look like him? 
In 2016 people were actively discussing if it is possible to create a celebrity from scratch and how much money it will require. It was considered that it will require too much time as well as a fortune. 
Roman Zaripov, a marketing expert from Nectari company, along with his friend Michael took those talks as a challenge. And so they decided to create their very own celebrity character in order to check if people are really that easy to fool with all the glamour and does it really cost a fortune. 
Guys created several options of the most budget-friendly characters and mixed them into one. They got a 60-years old fit male, who is interested in meeting pretty young women. 
They looked through VKontakte social network and discovered an actual male, who looked perfect for the part. He was not very rich, but very fresh and fit. 
Guys came to their new acquaintance right away and suggested to take part in their project for a small sum of money. Grandpa only had to invest a couple of hours every Saturday for photoshoots. 
During the first weekend, they bought new clothes for our hero and wen together to their first photoshoot. Luxury car. Luxury restaurant. Luxury clothes. Ideal luxurious live that everyone wants to have, starting from teenagers and all the way up to seniors. 
By that time they created an Instagram account – an obvious @boriskbork. In two weeks the prankers already had 10 photos in his profile and this is when the real fun began:
guys are using the "Suggest your news" feature in different VK groups in order to show their character to the world
they are buying several ads in order to make people crave for more
they are promoting the news in all manners possible – they have found such a fit, rich and very attractive grandpa.
Only a couple of hours later 2000 people are subscribed to the Instagram account. Of course, it is funny to Roman and his friend – they realize that Boris Bork is a completely fictional character. The comments, personal messages and other attempts to get acquainted with an attractive senior are particularly funny. 
When the account accumulates 8000 people and the activity is overwhelming, our hero receives some more impressive offers: First Channel wants to see him as an expert, Russia Channel wants to shoot a documentary about happy retirement with him. He is also invited by 5 radio stations and is offered to appear in public on a massive event. At the same time, various brands of clothes are offering him to accept their gifts and to appear in their ads. 
Bu the life of Borisk Bork is very active indeed – he is receiving a minimum of 30 personal messaged every day from startupers, who are offering him to become a part of their business ideas. He is also regularly receiving messages from young women, who are reacting to his post about a free trip with this rich and fit grandpa to Europe. These ladies do not want to lose their chance to become closely acquainted with a rich senior, who has such an impressive life.  
Knowing the situation, it is quite funny and sad at the same time – how easily people are becoming victims of deceit on the internet, without even suspecting it.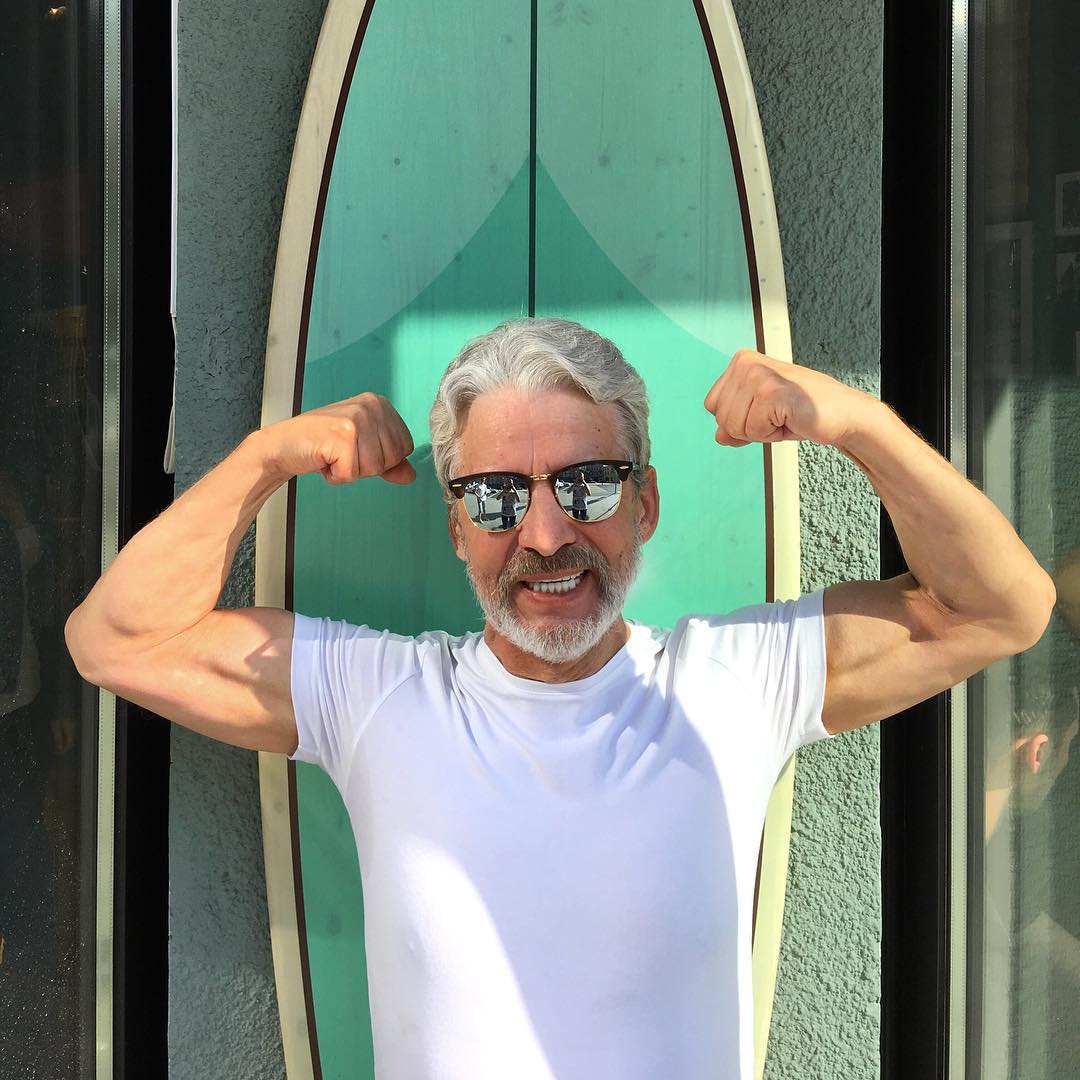 Roman continues to perform photoshoots with Boris, adding a bit of eccentricity. The millionaire is not always dining at a restaurant and behaves himself. At times, he can easily go to the expensive "Pushkin" restaurant with his own McDonalds meal in order to eat the fast-food he bought there. The public is receiving such actions very positively and does not cease to admire the elderly individual. 
It could really last for a long while, if Roman and his friend would not overhear how a group of young people talked. Guys were actively discussing the Boris persona and were wondering how they could meet him in Moscow. Guys were becoming tired – Roman had to work at his agency and not just go through all the Boris' mail. This is why a plethora of messages and comments on Instagram ceased to amaze characters' creators. They have decided to shut the project down. 
But it gets even funnier afterwards – even when the fraud was revealed. Some did not believe it and continued to write comments and messages. Others were admiring that even though the character is not rich, he is still very good looking for his age. Most people subscribed to his account after the fraud was revealed. People clashed in a real fight – some were admiring Roman's work and others were condemning it, trying to prove that they are right. So the spirit of Boris Bork is alive as long as the discussions do not stop. 
Knowing the whole situation, only one question arises – are Russian citizens that easy to deceive? Seeing how aside from the simple social network users even the largest mass media resources were fooled and these are obligated to check their sources before inviting any speakers. After all, First Channel and Russia Channel along with numerous popular radio stations were prepared to do just about anything to get Boris as a guest speaker.  
And after that another question rises – who else was created for the public? If the people so easily fell for the scam that posed Boris Bork as a fit and rich senior, who else continues to actively work under the cover of fictional characters? 
It took 50 000 rubles and 2 months to create Boris. If a marketing expert with his friend have managed to do it for fun in such a short term and with such little investments, it means that people who intend to commit crimes can easily copy that experience in order to achieve their fraudulent goals.
List of sources on everyone